The Galleria Gagliardi in San Gimignano, has without doubt the largest selection of contemporary ceramic sculptors in Italy.
You will also find a wide collection of interesting contemporary paintings and sculptures by national and international well known artists.
Yesterday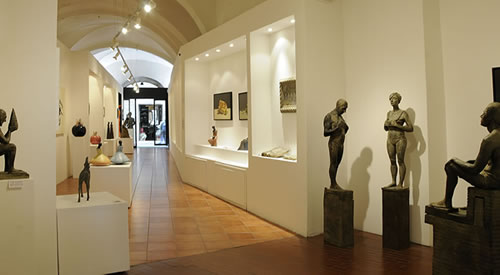 Galleria Gagliardi was established in 1991 in a large space measuring 400m2 which was once used as a garage and farm machinery store; a space which now bears absolutely no resemblance to the original building, apart from a section of the floor made up of oak boards covering a hole which once enabled repairs to the underside of cars and machinery in the absence of a ramp. This small work of art, created by the previous owner, Dino Conforti, has been purposely left in his memory.
Year after year since 1991, the gallery has undergone numerous transformations; the exhibition area has been extended and improved and important changes have been made in order to exhibit works which improve constantly in terms of quality.
Today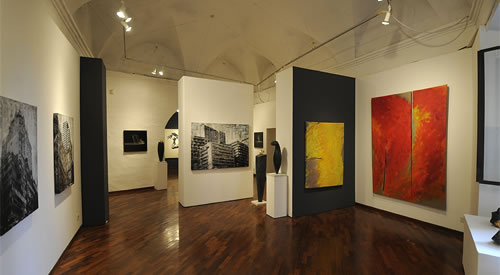 Today we can say that the gallery has become an extremely important cultural reference, among the most complete for the permanent promotion and sale of contemporary art; every work is always subject to a scrupulous selection process, with every piece chosen directly in the studios of the artists with whom we work, constantly encouraging them to perform research, renewing their approach and improving their skills in order to present works of the very highest quality. The best ceramic sculptures, conceptual, abstract and figurative paintings, bronze and marble sculptures, as well as works in steel, iron and wood, are presented by artists of national and international acclaim, offering an impressive, exceptionally selective art collection.