Works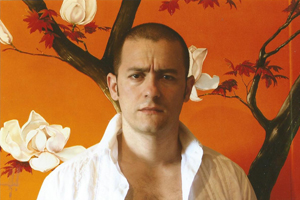 Adriano Buldrini exhibited at Galleria Gagliardi from 2014 to 2015.
From the very outset Buldrini's painting has always featured a minute and passionate attention to the disign element, combined with a remarkable mastery of the use of the colour. This technical expertise sets him firmly within the great tradition of Florentine and Tuscan painting, of which he feels himself to be a worthy follower. It is, however, in the conceptual research that his works assume a decisively contemporary character. The harmonious evolution of man, through his spiritual potential, is at the heart of Buldrini's poetics. This research leads Buldrini to make his painting a contemplative art, which somehow urges the observer to become active in the quest for his own divine nature. An intimate nature of stellar origin which, according to the Artist, is the only part which has a real chance of development within the human being. Colour, sound and the Art in general, stimulate and nourish this part of the human nature. Series "Garden of Light", a parallel world, a reminder of the spiritual nature. Oil colours and gold. Series "The Word of the Birds": the pictorial theme is inspired by the Sufi poem Attar (Persia 1142-1220). Oil and gold leaf on panel. Series "Giardino di Luce": Series "The Rugs of God": the prayer rug is precisely a templum, that is a sacred space cut off from the profane world. Oil and gold or silver leaf on panel.
From the very beginning, his painting was accompanied by an extreme care for drawing and a masterly use of colour, a technique that clearly takes on the entire Florentine painting tradition. Buldrini has a particular interest in symbols and the inner mystery they conceal, where strange harmonies between strength and lightness blossom, meanders waiting to be discovered. In his conceptual research Buldrini's works take on a strictly contemporary character. His famous series include: I Monti analoghi; I Tappeti di Dio; Giardini di luce; Arcangeli; I Tarocchi.
Adriano Buldrini was born in Florence in 1969. He received his artistic education in his hometown, graduating from the Artistic Maturity School in 1987 and the Diploma in Set Design at the Academy of Fine Arts in 1993. After working as an assistant for several established Tuscan painters, he began to exhibit his works, making his debut in 1995 with a solo exhibition in Florence. In recent years Buldrini has exhibited his works at important national galleries and fairs - Milan, Brindisi, Florence, Naples, Turin - and international ones - Foreing Art Museum (Riga - Latvia), Shangai International Fair (China), Tetford HornCastle (Lincoln - UK, Art Basel Miami& Fort Lauderdale (USA). For some years now he has been attracting the interest of some local museums and his works are included in several private collections in Italy and abroad. In 2007 one of his designs was the leitmotif of the entire Enrico Coveri Maison spring-summer 2008 collection, which was shown on the catwalk in Milan. In 2008 he won the competition for the creation of the 100th Palio del Balestro del Girifalco in Massa Marittima.