Works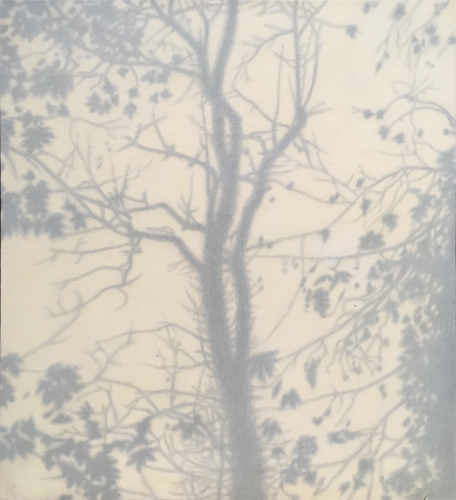 Alberto Rizzi exhibited at Galleria Gagliardi from 2000 to 2003.
Alberto Rizzi 1954 - 2003
Alberto Rizzi was born in Correggioverde, Mantua in 1954.
He completed his high school education at the " P. Toschi" art Institute in 1974. In 1978, he decide to break off his architectural studies at the Milan Politecnico to devote himself entirely to painting.
He enrolled at the Brera Academy and, at the same time, took lessons in restoration techniques at the Bologna Academy. During these years, he also frequented artistic circles in Florence, where he met Pietro Annigoni, from whom he learned the use of the time-honored painting technique employing tempera grassa. The early years of his work were primarily dedicated to figures. He was also very busy as a fresco painter, in which field his work included sacred fresco painted in Brasil, at Jardim Silveira.
Since 1984 he has lived in Milan, where he started to exhibit paintings on the theme of "reference", (citazione) drawing inspiration from Ingres' painting Mademoiselle Rivière.
At the end of the 1980s, he started his research for Sequenza, where fragments of figures seem to burst out of the limiting dimensions of the painting. These were pictures conceived as " fragments of a story that the viewer has to reconstruct". In the years that followed, in the series Memoria Memoriae, the colour palette became rarefied, essential, which much use of white and grey, like in a play of Zen shadows. Here, Rizzi's interest in the landscape ruled supreme; but it was a totally interiorized landscape - which became a metropolitan landscape in the Piazza Duomo series.
Numerous personal exhibitions followed: in 1988, 1990 and 1992 at Galleria Schubert, Milan; in 1994 and 1998 at Navigliovenezia in Venice, in 1995, 1996, 1998 and 2001 at Naviglio, Milan; in 2001 at Inga-Pin, Milan. Amongst the collective exhibitions, the most memorable were Emergenti at Galleria Forni, Bologna, in 1999; Proposte at Galleria Davico, in Turin in 1999 and at Forni, Bologna in 2000, 2001 and 2002 and, finally, the 41st Suzzara Award, 2001. In 2002, Rizzi won the Donato Frisia, Merate Award, for a work from series Memoria Memoriae.