Works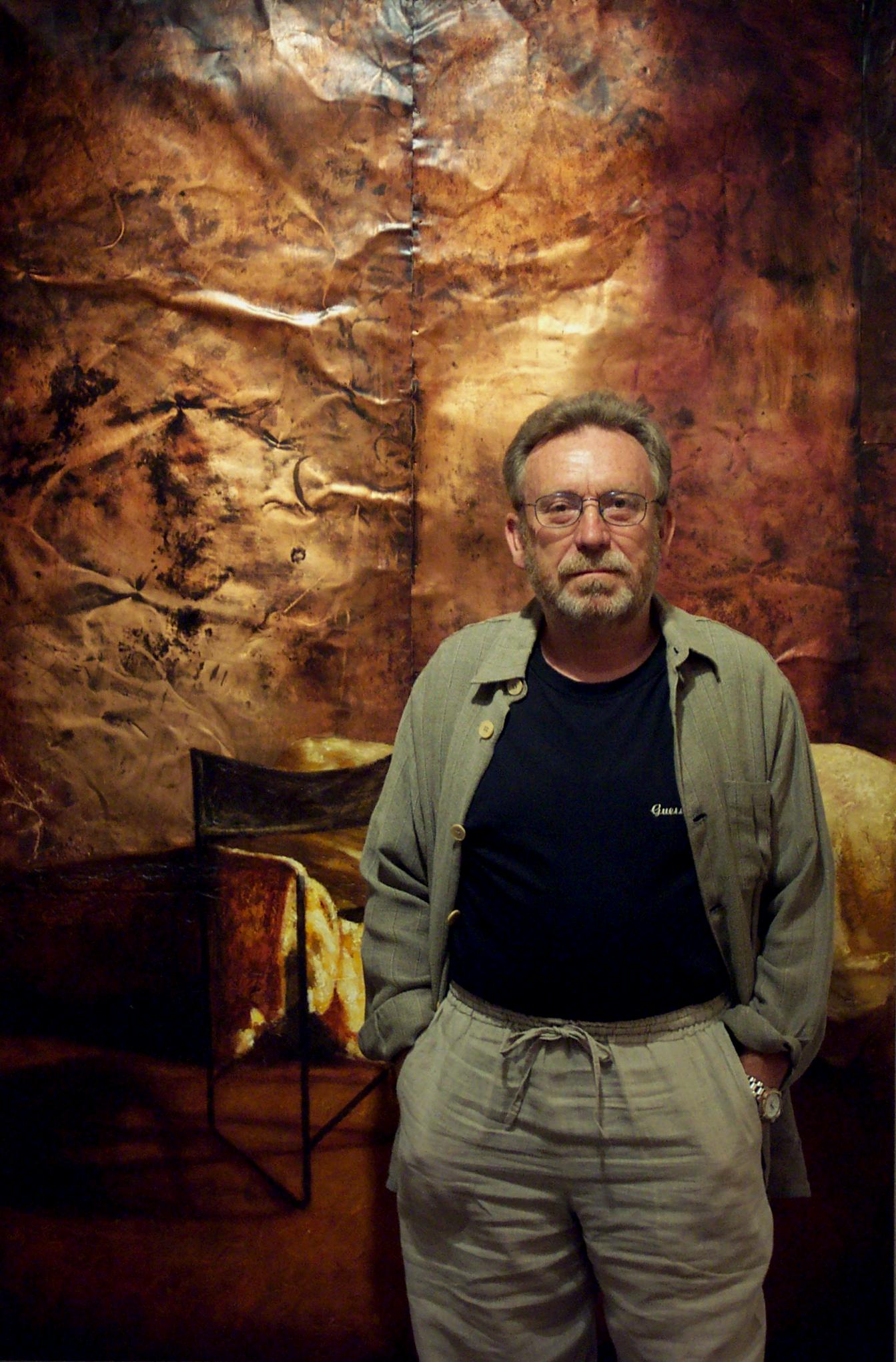 Antonio Biancalani ha esposto at Galleria Gagliardi dal 2000 al 2006.
In each Biancalani's painting there is something that astonishes. A vase that had fallen onto the ground, and there next to it,some flowers scattered,naked women offering themselves either immodestly or falsely distracted;rolled up mattresses,twisted,abandoned,up against a wall,soaked in bodily liquids,dreams,exalting abbandon,solitude and suffering;beds like untidy altars where rites of life and death have been performed;objects from everyday life that you can see have lived and involve you.They are moments,visions,sensations that Biancalani captures with his quick but technically perfect painting,finished,and the picture becomes poetry. Biancalani's works speak, and move because the sobject are always real,meditated andpoetic; because the colours are alive and perfect; because the Artistis true.A work by Biancalani doesn't decorate a wall it doesn't make a room more beautiful,it illuminates the mind and the soul. This is why he is a painter who will live on.The landscapes,while being part of the great Tuscan tradition,also contain the torment of a person who loves those places and is part of them:the trees have the austerity of monuments;the skies the breadth and colours that only people in love can see.The chairs,the armchairs the tables that bold drapes or sheets,become eloquent witnesses of daily episodes of family life and,at the same time, mysterious and evocative images blocked in time. But,above all,the female nudes involve you harmonious bodies,relaxed,caught in positions that are never tense. Guerrino Giorgetti
Galleria Gagliardi ATTESE Taormina, 2005
Galleria Gagliardi CALEIDOSCOPIO DELLA MEMORIA San Gimignano, 2003
Antonio Biancalani was born in 1948.
From a very young age he felt a strong vocation for painting. The practice of painting and participation in national awards and exhibitions soon made it clear to him that he needed to deepen his experience and technical and visual knowledge of the figurative arts.
He therefore devoted himself with increasing assiduity to the study of the human figure, which will remain one of his favourite themes to this day. Indeed, from 1975 onwards, he attended the School of the Nude at the Florence Academy for a number of years.
Subsequently, he devoted himself to engraving, a technique that he cultivated with a certain continuity over the years, in parallel with painting.
Drawing is the protagonist in Biancalani's painting, because stories unfold between its folds, as between the coils of rolled-up mattresses and sheets abandoned on the bed, so often portrayed by the artist.
The human figure is central, isolated, or given as a clue. Figures that become existential semblances in a tormented pictorial space, like shapes imprinted on old photographic plates, now on the point of disappearing, or flesh presences concluded and solitary in their physicality.
His first solo exhibition at the Il Toro gallery in Empoli (Florence) in 1973. Shortly afterwards, the terms of his figurative language were defined in the direction of critical and existential realism. He also took part in numerous exhibitions and his exhibition activities became more frequent, coinciding with the full resumption of his work towards the end of the 1980s, after a period of study and reflection on language that led to a new figurative vision, based on a poetic reinterpretation of everyday reality, through objects that were emblematic above all of rural culture.
He has received numerous acknowledgements and awards, with exhibitions throughout Italy and abroad (France, the Caribbean, the United States, Germany, Ireland and Belgium).
His work has been examined, among others, by Dino Carlesi, Marco Cola, Enio Concarotti, Enrico Crispolti, Enzo Fabiani, Giovanni Faccenda, Mauro Falzoni, Guerrino Giorgetti, Linda Giusti, Valerio Grimaldi, Paolo Levi, Giovanni Lombardi, Nicola Micieli, Domenico Montalto, Elvio Natali, Nicola Nuti, Dino Pasquali and Alessandra Scappini.