Works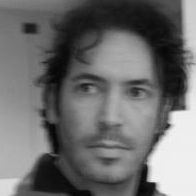 Davide Puma exhibited at Galleria Gagliardi from 2011 to 2016.
Puma since was really young dedicated him self to the art of the drawing , but he devoted the early years of his professional life to other career paths. He discovered the true passion for painting in 2003 when, just for fun, started working in the studio of his brother Corrado Puma. Encouraged by him, he decided him self to refine and direct his natural talent at the Academy of Bordighera "BALBO" with the teacher Enzo Consiglio and attended the Art Atelier the of nude of Mentone. Inspired by the great Master Painter of the twentieth century, Vespignani, Freud, and Casorati, he achieved, as result of this period, a clear, powerful, material painting that conquest and surrounds the viewer with an antique and sincere atmosphere, without unnecessary intellectual sophistication. The intense pictorial dialogue that Davide Puma offers, almost impressive at first sight, can be admired and penetrate slowly, since it has a suggestive power that is revealed little by little. Indeed, the painting of Puma is charming and emotional, he uses fluid drawing strengthened in the point where there is a area with character and soft in the area most enlightened. The brushstroke of colour is applied without smudging and excesses and supported by a sophisticated facility of composition.
Davide Puma was born in 1971.
His vision of the world, nature, and the of the place of the man within the fabric of the universe strongly permeate his work developing a powerful narrative that weaves a thread throughout his artistic production. While constantly moving and shifting his focus to research and portray very diverse subjects – such as animals, people, religious figures, mythological creatures, surrealistic visions of metamorphosis – his work is always immediately recognisable for the intensity of his subjects, for the vibration of his poetic language, for his distinctive textures, for the delicate colour palette, for the skilful mastery in the use of spatula and brushwork. All these elements combining to ultimately describe a striking, and very unique, human and artistic vision.
In the last years, he had solo exhibitions internationally and he participated in art fairs in Europe and the US. Since 2013, his work is included in the permanent collection of the MACS Museum (Museum of Contemporary Art of Sicily). In 2014 he painted Saint Tommaso Reggio for the Cathedral of Ventimiglia, where it is permanently exhibited. In 2015 Italian Cultural Institute in Kyoto invited him to participate at the DIM Festival, as the representative artist of Italian figurative art. He currently works with art galleries in Italy, France (Paris), the UK (London), Switzerland (Genève) and Japan (Kyoto).
Exhibitions
2019
Dissolvenze Museo Diocesano Padova a cura di Enrica Feltracco, Maxi Sabbion, Matteo Vanzan
Corrispondenze Museo Nazionale Etrusco di Villa Giulia (Roma) a cura di Alessandra Redalli
LEONARDO 50.0 Chiesa di Santa Croce, Vinci (FI) a cura di Filippo Lotti e Ivan Quaroni
Vedo QUADRO Gruppo Culturale Fornace Pasquinucci Capraia Fiorentina (FI) a cura di Filippo Lotti
2018
Aequilibrium - acqua, terra, aria, fuoco Gam - ex Convento di S. Chiara Catania (Italy) a cura di Daniela Arionte
2017
Personale "Eden"- Galleria S. Agostino - Ventimiglia
Biennale le latitudini dell'arte - Palazzo Ducale - Genova
Conversazioni con i luoghi della bellezza Bordighera - Museo C. Bicknell - Fondazioni P. Mariani
Ventimiglia - Museo civico G. Rossi - Giardini Hanbury
Personale Metamorphosis Tomo Gallery Kyoto (Giappone)
2016
ART PALM BEACH - Frederic Got Fine Anrts / Mff Galerie MIAMI- Florida USA
EUROPEAN AFFAIR in London Collettiva a cura di Monica Colussi e la Ransom Gallery
Presente nella Collezione permanente del museo Macs di Catania
Personale " Aller - Retour" museo Cocteau di Menton ( Francia)
Presente alla II Biennale d'arte contemporanea di Salerno
2015
COLLETTIVA FOUR HORSEME a cura di Carina du Randt presso la Cavalli gallery Città del Capo ( SUD AFRICA)
REBIRTH - MOSTRA PERSONALE Presso Istituto Italiano di Cultura Osaka - JAPAN Invitato al DIM FESTIVAL come rappresentante dell'arte figurativa italiana
FLORIOGRAPHY collettiva presso la DIATOPOS GALLERY in Nicosia (CIPRO)
Personale Conversazione Platonica Museo Marino Marini di Pistoia
Personale Rebirth Galleria MAG di Como
Personale La disciplina della Terra - Spazio Espositivo PwC Milano a cura della galleria Federico Rui Arte Contemporanea
Collettiva Pop-UP Gellerie Rossi Geneve
Personale Cariatide Verbier con Gallerie Rossi Geneve SWISS
Collettiva Expo arte italiana presso la Villa Bagatti Valsecchi a cura di Vittorio Sgarbi , Varedo
2014
ART PALM BEACH - Frederic Got Fine Anrts / Mff Galerie MIAMI- Florida USA
Essere e Mistero , collettiva a cura di Maria Rita Montagnani nel Palazzo dei Medici a Seravezza (LU)
Acquisizione dell'opera Tommaso Reggio da parte della Cattedrale di Ventimiglia
Arte in terapia collettiva a cura di Alberto D'Attanasio a Spoleto per il " Festival dei due mondi"
Personale "Miele" Undergallery Sibernagl a Milano.
2013
Personale " Psichedelia ovvero le strane visioni di una giovane mucca" galleria BARBARA FRIGERIO MILANO
Personale "Lettere dal pianeta Terra" galleria Triphe' a cura di Anna Maria Perillia
Palazzo dei Capitani Ascoli
Museo Palazzo Chigi a Formello
Bibblioteca Queriniana Brescia
"Ad immaginem suam" Museo MACS di Catania, collettiva a cura di Alberto Agazzani
Biennale di Venezia , padiglione ITALIA palazzo delle esposizioni TORINO
Personale " AnimaMundi" galleria Triphe' Cortona
Collettiva "Cultura +Legalita'= artecontro le mafie" Bibblioteca Nazionale ROMA
Collettiva "RENDEZ-VOUS" galleria MFF a PARIGI
Personale " AnimaMundi" galleria Triphe' Cortona
Collettiva "ICONE" galleria REZARTE REGGIO EMILIA
2012
Biennale di Venezia , padiglione ITALIA palazzo delle esposizioni TORINO
Personale " AnimaMundi" galleria Triphe' Cortona
Collettiva "Cultura +Legalita'= artecontro le mafie" Bibblioteca Nazionale ROMA
Collettiva "RENDEZ-VOUS" galleria MFF a PARIGI
Collettiva "ICONE" galleria REZARTE REGGIO EMILIA
permanente MFF Galerie Saint Paul de Vence Paris FRANCE
permanente alla Galleria Gagliardi di San Gimignano
2011
Personale "Io Savona e il Mare" Galleria CONARTE Savona
Collettiva " Seven- II capitolo, INVIDIA" S. Giorgio Cremano ( NA)
Presente a SALUZZO ARTE
Collettiva S-corpo-ro pinacoteca di Gaeta a cura di Giovanna Soldini
Collettiva " Seven III capitolo, L'ACCIDIA" S.giorgio Cremano (NA)
Collettiva "Cultura+legalita'=Liberta'" Museo delle Scienze di Torino a cura di Roberta Di Chiara
Collettiva "Seven IV capitolo, SUPERBIA" Benevento
Collettiva "Discorsi visivi" Benevento
2010
Collettiva " Il mito del vero" Palazzo Durini Milano
Collettiva "I guardiani dello Spirito" Fortezza di S. Leo (rimini))
Presente alla fiera "Proponendo" di Forte dei Marmi
Collettiva "VallebonArte" Vallebona (im)
Presente alla Fiera "ImmaginArte " di R Emilia
Collettiva "Simbiosi" galleria M.f.f. di Parigi
Collettiva " SEVEN, LA GOLA" San Giorgio a Cremano (Na) a cura di R. Ronca
Collettiva " Lessi s more" Galleria L.I.B.R.A. Catania a cura di Alberto Agazzani
permanente alla Galleria Gagliardi di San Gimignano
2009
Collettiva "SOLO NUDO" accademia Balbo Bordighera
Collettiva "Vedo quadro" Villa Pacchiani S. croce sull'Arno (PI)
Personale "IO SONO QUI" accademia Balbo Bordighera
Presente ad Arte Padova con la galleria STUDIO L di Vicenza
Presente ad ImmaginArte di Reggio Emilia con la galleria Neoart Gallery di Roma
2008
Collettiva "collage" Santa tecla di San Remo
Collettiva "bandiere" accademia Balbo Bordighera
Collettiva"MALE DI MIELE" Spazio Revel Wannabee Gallery Milano
Collettiva "Bordighera by night" accademia Balbo Bordighera
2007
Personale "magazzini generali" Genova
Collettiva "Citta' di Milano" Wannabee Gallery Milano
Collettiva "mare" Wannabee Gallery Milano
Collettiva "bandiere"Bordighera
ARTE IN TERAPIA trentatrè diagnosi d'artista curatori Alberto D'Attanasio e Nazzareno Miele
SPOLETO Chiesa di Sant'Agata
From 29 Giugno 2013 to 20 Luglio 2013
9-12 15-22
More Info