Works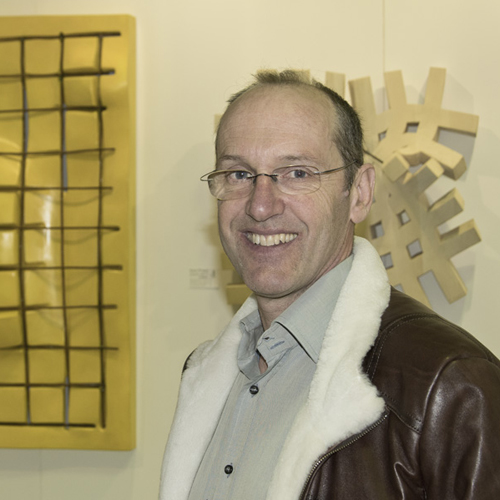 Egon Digon was born and formed from the Val Gardena woodcarving tradition and has found his own way to transform a hard material into a form that appears as soft as foam rubber. The work always comes from a whole block of solid wood. Basswood provides more uniformity and has no resin like softwoods.
Behind these works there is a thought of freedom that the author wants to show through a disruptive action capable of breaking the pattern formed by more regularly shaped metal structures. One notices compressions and thrusts of uncontrollable forces.
His works convey a positive message. There is hope and there is a possibility to escape from these bonds that leave us no space and would like to force us to follow a certain system of life. These sculptures are an invitation to rebellion against the constituted powers. Each geometric form that makes up the work does not want to stay in its place, but opposes its state. Digon distracts from straight lines.
Finally, everything is transformed into softness; hard wood makes it look soft - geometric volumes are shaped into tender forms.
Biography
- born in 1964 in Italy
- attended art school in Ortisei, Italy
- 1987 master sculptor exam
- 1994 - 2022 exhibits regularly at UNIKA art fair
- 1999 - 2004 president of the artists association UNIKA
- 2018 Triennial of monumental art in Bad Ragaz Switzerland
- 2018 from 18.07. - 31.09. House 17 Luxembourg "Taking Shape" group exhibition curated by gallery Zadra Luxembourg
- 2019 from 06.03 - 31.03.House 17 Luxenburg "Auf den Spuren unsere Vorfahren"
- 2019 participation in "Sculptura" - Wasserburg Bodensee
- 2019 from 09 - 22.11 solo exhibition at the Gallery "Gli Angeli" Bergamo
- 2020 solo exhibition "Ёur" - Vijion Art Gallery
- Various national and international colettive exhibitions and fairs (Milan, Berlin, Zurich, Hamburg, Basel, Frankfurt, Cologne)