Works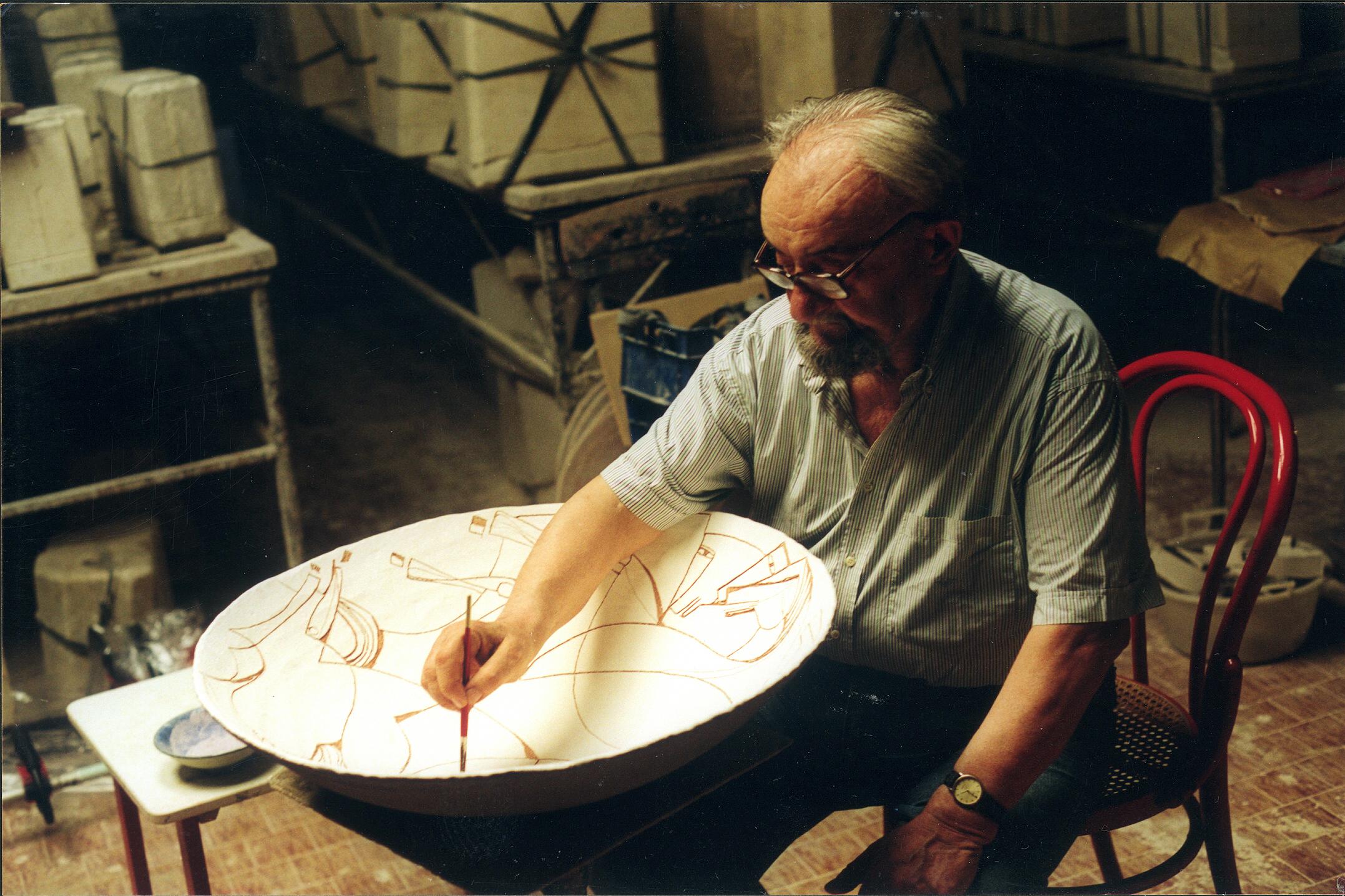 Elio Schiavon (1945-2004)
Handicraft tradition, artistic experience, continuous research, these are the components of the work of Elio Schiavon, a ceramic artist who matured artistically first in the workshops and laboratories in Bassano, then at the Art School at Nove and the Accademia dei Carmini in Venice. Many Italian and foreign awards (Faenza Giovani, Bevilacqua la Masa, Biennial of Venice, Stockholm, Helsinki, Munich) confirm his widely appreciated gifts and give a boost to an already fervent artistic research: from the Veneto school and the great Artists, Elio Schiavon draws suggestions and ideas that he always works out in a very personal and original style. Along with his son, he runs a workshop in which experience, innovation, curiosity, sensitivity and passion become the main igredients of their ceramics.
Elio Schiavon was born in Arzergrande, in the province of Padua, in 1925 and studied at the School of Ceramic Art in Nove, where he was a pupil of Andrea Parini.
After moving with his family to Bassano del Grappa, he worked as an apprentice at the "Zortea" ceramics workshop and subsequently completed his master's degree at the Venice Academy of Art.
At the beginning of the 1950s he married Linda Metta, who soon became his valuable collaborator.
In the same years he made his debut presenting his first works at various exhibitions and competitions and in 1954 he opened his own kiln, called "Schiavon Ceramiche" in Padua, where he made a commercial production alongside some monotype creations of archaic inspiration.
In the second half of the 1950s the workshop was joined by a school-workshop.
In 1964 Elio Schiavon moved his business to Abano Terme.
At the end of the 1980s he left the factory in the hands of his son Luca.
Elio Schiavon died in Tonadico, in the province of Pordenone, in 2004.