Works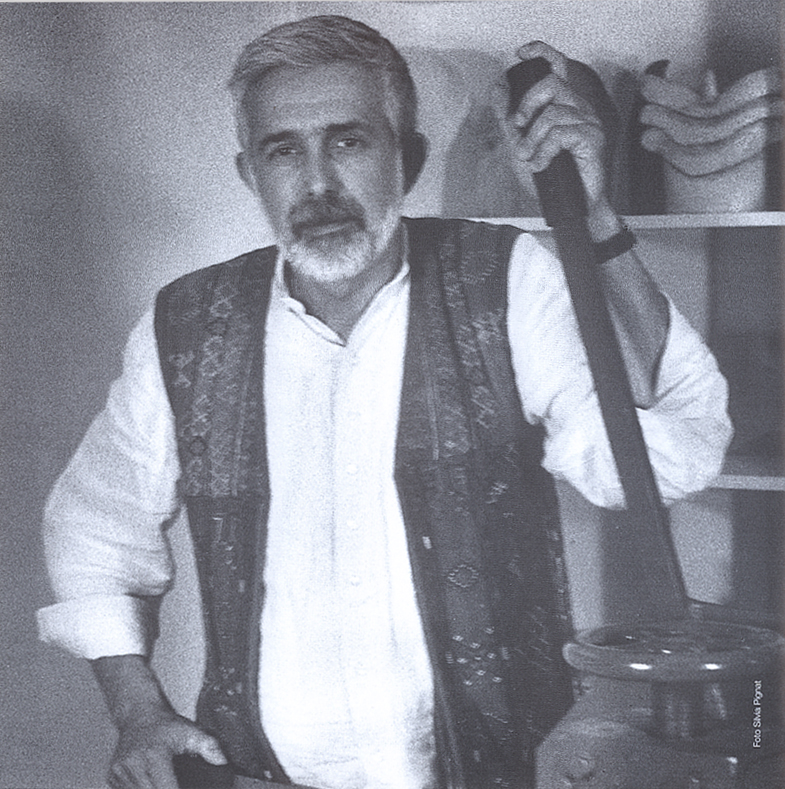 Gianni Pignat exhibited at Galleria Gagliardi from 2004-2006.
"In his work there is a narrative propensity that manifests itself in sequences, in thematic variations, in a sort of long narrationwhere the single chapters reinforce each other. The narrative echo can be better decoded in a display in which, following its peculiar rhythm, the constant network becomesvisible, made as it is of culture, taste, mastery of means and supported by a constant attention to the human signs. Giancarlo Pauletto
Gianni Pignat was born in 1952.
After graduating in architecture, he obtained a diploma in applied art and photography at the Udine Art Institute, where he taught photography. A travel photographer, he is the author of the text and images of four photographic books, "Gracias por venir a Colombia", "Herat,Afghanistan", "Sudan", "Tuol Sleng,Cambodia". She has carried out documentary and photographic research on Tina Modotti, consulting public and private archives in Russia, Mexico and Cuba. She has collaborated on documentaries for French television: "Une petite pierre", "Que viva Tina" and "Goli Otok". Many of his graphic works have been used for book covers and posters.
EXHIBITIONS
2007
Frottages e altri segni, Centro culturale Aldo Moro, Cordenons (PN)
2006
Terra dei segni, Palazzo Gregoris, Pordenone
2005
Dieu d'eau, Avignone, Francia
Dervish, A' Z Art, Uzes, Francia
La vita è segno, Spazio D'arte LD, Roma
Canto fermo, Galleria Cortequattro, Cividale del Friuli (UD)
Il viaggio,Villa Castelbarco,Vaprio d'Adda(MI)
2004
Cammelli battriani, AZ Art, Uzes, Francia
E del viaggio e del tempo, Galleria d'arte Adriana, San Vito al Tagliamento
2003
Metalli,Galleria Gagliardi,San Gimignano (FI)
Tra i versanti dell'arte, Galleria Sagittaria, Pordenone
Gulestan, Galleria Brolo ,Mogliano Veneto (TV)
Viaggio a Herat, Galleria Cortequattro, Cividale del Friuli (UD)
Terraaria, Antica Casa Valvason-Maniago, San Foca di San Quirino (PN)
Cercatore di segni, Modacasa, Fiume Veneto (PN)
Gregor Samsa incontra Marina Cvetaeva, Queen's spazio Arte, Pordenone
2002
Afghana Ex Chiesa di San Gregorio, Sacile (PN)
Falun Gong , Hicetnunc, Ex Chiesa di San Giacomo, Valvasone (PN)
2001
Immagini ed emozioni, Biblioteca Civica, Azzano Decimo (PN)
Viva Colombia Viva!, Auditorium Zanon, Udine
Target, Ex falegnameria, Antico Ospedale dei Battuti, S. Vito al Tagliamento (PN)
Alfabeti di viaggio Sala Esposizioni, Villa Manin Passariano, Codroipo (UD)
La grande Muraglia Castello Ceconi, Pielungo (PN)
Tutta la vita è una stazione Antica Casa Valvason-Maniago, San Foca (PN)
2000
Oggetti di scritture, Hicetnunc, Biblioteca Civica, S. Vito al Tagliamento (PN)
Liberinto, Fiera Internazionale del libro, Bogotà, Colombia
Venti libretti per dieci poeti del Nordest, Museo Civico d'Arte, Pordenone
Libretti e tavole per il Gruppo Majakovskij, Biblioteca Civica, Pordenone
1999
Gracias por venir a Colombia, Galleria Zeroimage, Cinemazero, Pordenone
Sudan, Centro Iniziative Culturali, Pordenone
1998
Arte libro/Libro arte, Edit Expo, Pordenone
Cento porte per entrare in India, Palazzo Montereale Mantica, Pordenone