Works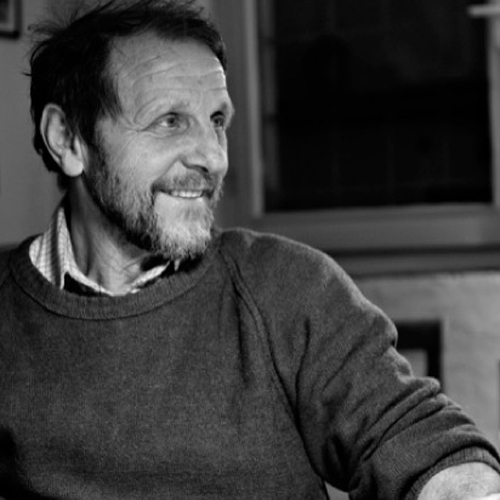 Graziano Pompili exhibits in our gallery since 2016.
Graziano Pompili was born in Fiume (Istria) in 1943.
Graziano Pompili has dedicated himself to sculpture from an early age and from this interest and research were born these wonderful works that refer to an archeology of classical Italian art of a distant era as finds of ancient sculptures found and restored. Graziano Pompili attended the Academy of Fine Arts in Bologna with the sculpture course, he studied at the Academy of Fine Arts in Carrara marble and bronze sculpture in the Fonderie di Pietrasanta, he taught sculpture at the Institute of Art of Reggio Emilia, marble sculpture at the Academy of Fine Arts in Bologna and at the Brera Academy in Milan.
Three years later his family moved to Faenza, where he obtained his first artistic education, learning primarily how to use terracotta and ceramics. Attending the Faenza Institute of Art, Pompili had as mentor Anselmo Bucci, Giuseppe Liverani, Angelo Biancini and Carlo Zauli. Then he studied sculpturing at the Academy of Fine Arts of Bologna. In 1970 he began spending a great deal of time in Carrara, where he learned how to sculpt marble; during this same period he gained experience in the use of bronze at the near foundry in Pietrasanta. Then Pompili began his teaching career, firstly teaching ceramics and modeling at the Gaetano Chierici School of Art in Reggio Emilia, then marble sculpturing at the Academy of Fine Arts of Bologna and finally sacred art sculpture at the Brera Academy of Fine Arts in Milan. Over the years Pompili's works hsd been shown in various one-man shows in both public and private galleries in Italy and abroad and in many group exhibitions and large monumental works. In addition, his works are part of several permanent collections of many Italian museums of contemporary art.
There are many personal exhibitions in Italy at: Parma, Aosta, Milan, Faenza, Nonantola, Reggio Emilia, Castel San Pietro, Palazzo Strozzi Florence, Ancona, Erice, Venice Biennale, Bari, Polignano Mare, Salerno, Cuneo, Massa Carrara, Rome, Bologna, Gubbio, Parma, Pecci Prato Museum, San Felice sul Panaro, and abroad: Antibes France, Frankfurt, Darmstadt, Mulhacher, St Peter Lübeck Germany, DubrovniK Croatia, Piran Slovenia,
Has created high and important and big monuments in: Pieve di Cento, San Polo D'enza, Sant'Ilario Mavarta, Lizzano di Belvedere, Palazzo Forti Verona, Seggiano Siena, Reggio Emilia, Bologna in Italy and abroad in Bidgoszcz Poland, Bengasi Libya, Ogasajama Japan, Piran Slovenia, Koroskem Slovenia, Punta dell'Este Uruguay.
He is present in: Civic Museums of Reggio Emilia, Museum MAMBO Bologna, Museum of Aosta, Museum MAR Ravenna, Museum of Magi Pieve di cento, Museum of Modena Civic Gallery, Pecci Museum Prato, Museum Collection Carisbo Bologna, Museum of Sculpture of Gubbio, MUSMA Museum of Matera.
Many art critics have written texts on his work, including: Rossana Bossaglia, Claudi Spadoni, Walter Guadagnini, Luca Barbero, Luciano Caramel, Janus , Lia De Venere, Sandro Parmiggiani, Klaus Wolbert, Valerio Dehò, Marinella Paderni, Adriano Baccilieri, Marilena Pasquali, Marinella Bonaffini, Marco Vallora, Vittoria Coen, Eleonora Frattarolo, Pierluigi Capucci, Marco Meneguzzo, Gianluca Marziani.