Works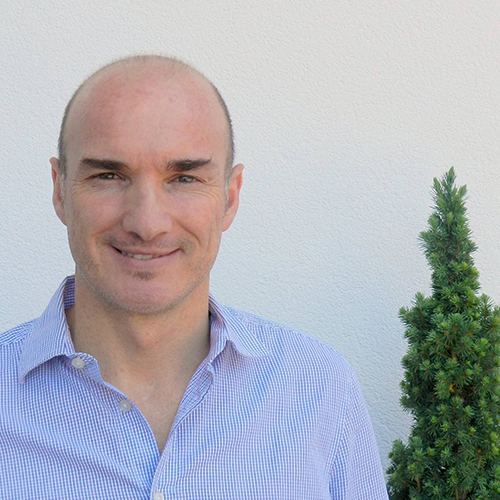 Leo Ferdinando Demetz exhibits at Galleria Gagliardi since 2017.
Leo Ferdinando Demetz, was born in Italy in 1967.
After concluding the art school for carving he obtaining the qualification of "Maestro d´arte" he begins his career of sculptor on his own.
The sculptures of Demetz are based on human figure, represent most of all characters in their way of beeing, catching the daily scenary, dramatic or comic. He takes part in more exhibitions in Bolzano, Milan, Torino, Venice, Vienna, Prag, Berlin, a.a.
Main exhibitions
2015
Positions Berlino 2015, Galleria Art Felicia, Lichtenstein
13. Festival sodobne umetnosti ART STAYS 2015, Ptuj, Slowenia
13th Festival of Contemporary Art ART STAYS 2015-Wunderkammer, Ptuj, Slowenia
Art Innsbruck 2015, Galeria Art Felicia, Lichtenstein
Colettiva, Galleria Art Felicia, Curatrice Felicitas Singer, Lichtenstein
Personale, "Änderungen" Galerie Art Felicia, Kuratorin Felicitas Singer, Lichtenstein
2014
Colettiva vincitori "Premio Bonatto Minella 2013", Industria Mobili museo del legno Riva 1920, Cantù, a cura di Antonio D´Amico
Colettiva vincitori "Premio Bonatto Minella 2013", Galleria Hernandez, Milano, a cura di Antonio D`Amico
Personale, Alterazioni, Tublà da Nives, a cura di Alessandra Redaelli, Selva di Val Gardena, Bz
2013
Vincitore 1. premio "Premio Bonatto Minella 2013" a cura di Vittorio Sgarbi,
Rivarolo Canavese, Torino
Colettiva vincitori "Premio Bonatto Minella 2013" a cura di Vittorio Sgarbi,
Rivarolo Canavese, Torino
Collettiva " Nero", Galleria Bianca Maria Rizzi, a cura di Manuele Beluffi, Milano
Preview Berlin Art fair 2013, Berlino
" VIELZUVIEL", collettiva, Galleria BATH in collaborazione con BSA, Berlino, a cura di Oliver Zimmer
Art Site, arte al castello Buronzo (TO), a cura di Domenico Maria Papa, Torino
The BSA Collection, Galerie Baum auf dem Hügel, Berlin a cura di Uwe Goldenstein
The BSA Collection, Gallery Weekend Berlin a cura di Uwe Goldenstein
Salone internazionale del Mobile, eventi collaterali, Baxter, Milano
Off art fair 2013, Art Stays & 3D Gallery, Bruxelles
2012
Selezionato a far parte del gruppo "BSA" (Berlin Selected Artists) a cura di Uwe Goldenstein
Colettiva, Galerie im Park, Brema GER, a cura di Uwe Goldenstein
Collettiva SKRØBELIGE VERDENER Kalundborg Kunstforening, DK , a cura di Uwe Goldenstein
Collettiva SKRØBELIGE VERDENER Vestjyllands Kunst Pavillion DK, a cura di Uwe Goldenstein
Collettiva HIGH ON LOWBRO, Galerie Wolfsen, Aalborg DK, a cura di Uwe Goldenstein
Art.Fair Köln, Galerie Martina Kaiser, Cologne, GER
ART COPENHAGEN. THE NORDIC ART FAIR, Galerie Wolfsen, Aalborg DK
Collettiva "different similarties- somiglianze differenti" EPO, Den Haag, NL, a cura di Dejori Egon
Arte Verona, Galleria Bianca Maria Rizzi, Milano
Personale, la Rinascita , a cura di Alessandra Redaelli, Galleria Bianca Maria Rizzi, Milano
Salone internazionale del Mobile, 10 artisti interpretano gli antichi blocchi da stampa della Zucchi Collection , Milano
2011
The Others 2011, ex carceri "Le Nuove " di Torino, a cura di Andrea Bruciati e Alessandro Facente, Torino
Arte Padova, Galleria Bianca Maria Rizzi, Milano
Step 09, Galleria Bianca Maria Rizzi, Milano
Art Verona, Galleria Bianca Maria Rizzi, Milano
Personale, "Il mio vicino di casa", Galleria Englös, Dobbiaco, a cura di Bianca Maria Rizzi
Soloshow "Berliner Liste", Berlino, Galleria Bianca Maria Rizzi, Milano
Vincitore 1. premio al XVI concorso nazionale di arte contemporanea "Saturarte 2011", sezione scultura, Genova
Collettiva finalisti al XVI concorso nazionale di arte contemporanea "Saturarte 2011", Genova
Asta di beneficenza alla Christie`s, in favore di UMAV, in collaborazione con Wannabee Gallery, Milano
AAM Milano, Galleria Bianca Maria Rizzi, Milano
BAF Bergamo, Galleria Bianca Maria Rizzi, Milano
2010
Step 09, Galleria Bianca Maria Rizzi, Milano
Personale, Richiamo all`origine II, Museo delle Mura, Borgo Val di Taro (BS),a cura di Bianca Maria Rizzi, Milano
Art Verona, Galleria Bianca Maria Rizzi, Milano
Colettiva finalisti Wannabeeprize a cura di Silvia Pettinicchio,
Galleria Wannabee Milano
vincitore premio assoluto "international art contest
Wannabeeprize 2010", Milano
Collettiva "arti visive" con il patrocinio del comune de Bresso, Milano
Invitato dalla Accademia delle belle Arti di Brera Milano come docente
per corso di scultura e tecnologia del legno
Vincitore Premio speciale " Arte Laguna 2009" sezione scultura,
Venezia
Collettiva presso le Tese dell`Arsenale di Venezia
Collettiva presso "italian Institute of Culture", Praga
Collettiva presso "italian Institute of Culture", Vienna
2009
Fiera d`arte moderna e contemporanea " Proponendo", Forte dei marmi
Personale "Pensieri e parole … a cura di Barbara Frigerio, Libreria Bocca,
Milano
Asta di beneficenza a favore di "Save the Children" a cura di Emanuele
Beluffi e Philippe Daverio, Conservatorio di Milano
Collettiva " Art Dialogue" a cura di Dusan Fiser, Fabbrica dell`arte,
Majsperk (SLO)
Biennale d`arte di Ptuj, Slovenia, (Capitale europea della cultura 2012)
Padiglione ITALIA
Art Verona, Galleria Bianca Maria Rizzi, Milano
Collettiva " Al di là del bene e del cane" a cura di Viviana Siverio,
Bedonia (PR)
Berliner Liste, Galleria Bianca Maria Rizzi, Milano
Collettiva " Milano Gallerie" a cura di Giorgio Verzotti, Triennale di Milano
Step 09, Galleria Bianca Maria Rizzi, Milano
Asta benefica per l`India, a cura di Maria Pizzuolo e Romano Ravasio "Art
Consulting Milano", Merate
Personale "Richiamo all`origine" a cura di Alberto Mattia Martini,
Galleria Bianca Maria Rizzi" Milano
2008
Personale "Galleria Hofburg", Bressanone
Finalista al premio Arte Mondatori 2008, sezione scultura
Rivista mensile "Arte" Mondadori
Rivista trimestrale "Espoarte"
"Nuova Arte" Mondadori