Works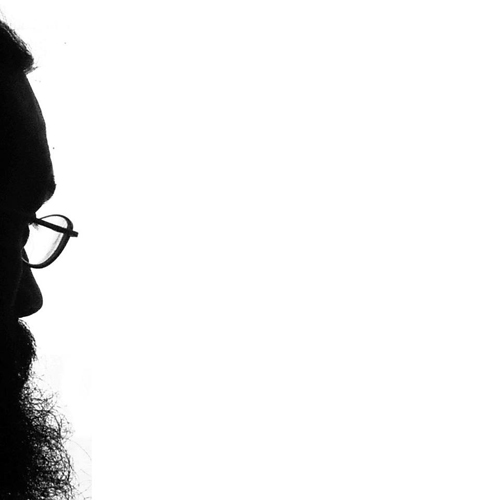 Matteo Tenardi exhibits in our gallery since 2019.
Born in 1984 in Italy.
He gratuated in Art and restoration of stone works, he continued his studies at the Accademy of Fine Arts in Carrara, attenting the course of Painting and earning a bachelor's degree in Visual Arts. Many solo and group exhibitions and awards received. One of his works is in the permanent collection of the Museo Michetti and in April of 2014 one of his works became part of the Collection of Contemporary Art of Ministry of Foreign Affairs, Palazzo della Farnesina (Ministry seat, Rome),
The Matteo Tenardi's works, figures painted in oil, graphite and pen on panels which create the space and "narrate" another space, developing their meaning in the place where they are. Tenardi's works stem from space, interpreting it on the basis of the matter and creating sculpted environments, also made up of "scenic" objects which complete it and make the matter described a tangibile illusion. Space, like matter, is conquered and understood, identified to become a work of art which, like in " "Ennesima ipotesi per un naufragio", contains the proces of its gestation, revealing it in the preparatory phases.
Solo exhibitions

2015:
"NULLA ACCADE*" , Polo Museale di Santo Spirito, Lanciano (Ch)
2014:
"AGAIN!" , 4 artisti presentano 4 personali nelle 4 sale della galleria Spazio Testoni, Bologna
2009:
"Sul Limite*", a cura della galleria 911, Ex cava del Monte Pelato, Massa (ms);
"EXIT* *l'unica via di uscita è nella tensione generata nella sospensione ininterrotta dell'istante dell'Incipit", galleria 911, La Spezia
2007:
"Oltre il bianco", galleria 911, La Spezia
Main collective exhibitions
2016
"ALMA MATERIA", ArToday Events, Stefano Gagliardi, Galleria Gagliardi San Gimignano, Convento di S.Spirito, ex carceri, Nola, (Na)
"IL PALAZZO DELLA FARNESINA ALLA GIORNATA DEL CONTEMPORANEO" extraordinary opening on the occasion of the 12th anniversary of the day of the contemporary, Palazzo della Franesina, Rome
"SISTEMA" new acquisitions and young artists from the Farnesina Collection
[Ministry of Foreign Affairs and International Cooperation.] /GOOGLE CULTURALE INSTITUTE – art project
"IL SEGRETO DEI GIUSTI", Museo il Correggio, Correggio (Re)
2015
"QUESTA CASA NON E' UN ALBERGO ", ex Hotel Miramare, Reggio Calabria, Tekne Contemporary in collaboration with The Format Gallery (Mi)
"OMNIA SIGNA nero su bianco", Cannaviello art studio, Milano
2014
"ARCHIVO\14 omaggio a Elio Vittorini", foreword by Canicattini Bagni, Siracusa
"ARTSIDERS", Galleria Nazionale dell'Umbria, Perugia
COLLEZIONE FARNESINA , contemporary art collection of the Ministry of Foreign Affairs, Palazzo della Farnesina, Rome http://www.esteri.it/MAE/IT/Politica_Estera/Cultura/CollezioneArteContemporanea/ListaArtisti.htm
"REMAKE to the Fondazione Terruzzi Villa Regina Margherita" , Bordighera, curated by the Spazio Testoni gallery in Bologna
"SILENTI STANZE", Palazzo Baronale di Nociglia (Le)
"REMAKE", galleria Spazio Testoni, Bologna
2013
"A MATILDE" from an idea by Omar Galliani, artist's residence+mosta, Torre del Falco, Canossa, (Re)
"PREMIO MICHETTI2013- La bellezza necessaria", Museo Michetti, Francavilla al Mare, Cheti, winner of the Purchase Award (work in the museum's collection)
"LA RICERCA DELLA MATERIA PERFETTA", Galleria Colossi, Brescia
"ENTROPIE", Sala del Basolato, Palazzo Comunale, Fiesole (Fi)
2012
"OPEN SPACE 2 incursioni figurative", Galleria Nazionale di Cosenza, Pallazzo Arnone.
"DI ANNUNCIO IN ANNUNCIO" evento della XV biennale d' Arte Sacra, Museo Stauros, San Gabriele (Te)
"A/R Palermo/Pietrsanta", Spazio Canatella, Palermo
2011
"A/R Palermo/Pietrsanta" , ex Convento di S. Francesco, Pietrasanta (LU)
"Pittura/Scultura", Fabbrica dei Pinoli, La Versiliana , Pietrasanta, (LU)
2010
"ECOLE DEL DISEGNO", Fabbrica dei pinoli, La Versiliana , Pietrasanta (LU)
"COMBAT.TENTI" da Livorno a Brescia, 4 artisti dal premio Combat", Galleria Entroterra, Brescia
" LX rassegna internazionale d'arte G. B. Salvi, Sassoferrato (an)
"PREMIO COMBAT" i finalisti ai bottini dell'olio,Livorno
2009:
"SGUARDI MULTIPLI", Castello Estense, Ferrara e Palazzo San Bernardino,Rossano (cs)
"In Fieri2009", Palazzo Ducale, Massa (ms)
2008:
"LA CASA DEGLI SPECCHI" , galleria 911, La Spezia
"13 Biennale Di Arte Sacra", a cura di C. Chenis, Museo Stauros, san Gabriele (te)
"CRISTALLI DI ROCCA, II ediz." , Galleria Civica Palazzo Borgatta, RoccaGrimalda (al)
2007:
"CRISTALLI DI ROCCA", Galleria civica Palazzo Borgatta,RoccaGrimalda (al)
"CASSETTO DISORDINATO", galleria 911, La Spezia
2006
"LIBERAMENTE LIBRO" , sala Mostre di Palazzo Casotti, Reggio Emilia e Biblioteca Santa Maria la Nova, Complesso Monumentale Guglielmo II, Monreale (pa)
"7/7", galleria 911, La Spezia
2005
"IN FIERI", Museo dei Bozzetti, Pietrasanta