Works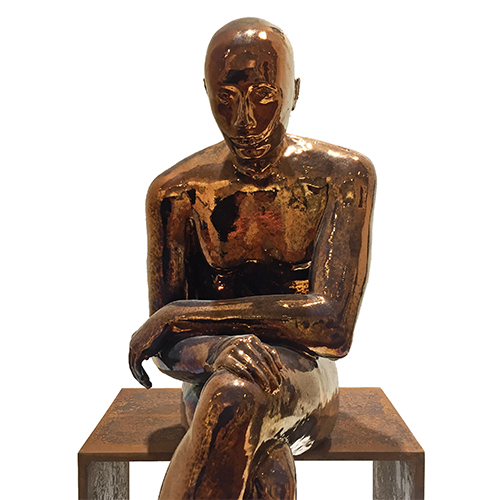 Maurizio Mastromatteo exhibits at Galleria Gagliardi since 2008.
...I perceived that it was the sign to have the heavy task to substitute figurative images and to reflect the architectural intention of religious places which, contrarily to ours, don't propose hierarchical spaces, vertically structured to the altar, but, through the infinite playing of arches and columns, aim to the loss of individual boundaries and at the same time to an intimate participation to the ceremony. Thus the sign concurs to create geometries without beginnings nor ends; a graphic and plastic rhythm. My inspiration to the Arabic calligraphy is also connected to the structure of writing, where letters are one-another naturally linked, in a continuous sign, a sort of frieze. ...
Maurizio Mastromatteo's creative path starts with painting. Through experimentation with papier-mâché and mosaic, in 2008, his ceramic production was born, represented by vase-steles made of slabs and decorated with a vaguely oriental sign that continues, from that moment, to be present in his work. His creations are characterized by iridescent colors obtained by firing with oxygen reduction, a technique learned from his artist uncle Paolo Staccioli. In 2010 he began to make his first small sculptures, often sitting on ceramic cubes or on metal supports, continuing with the creation of larger sculptures, made with the technique "a colombino". Creations of great evocative power that often use the sign as a graphic movement; symbol of the inner movement of the figure or the link with the outside world. The sculptures are primarily figurative, absorbed or pensive.
NUOVI INCONTRI
Montelupo Capraia
From 16/05/09 to 31/05/09
More Info