Works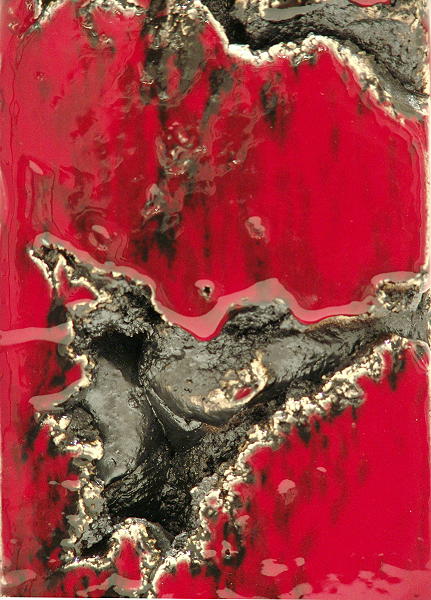 Salvatore Parisi exhibited at Galleria Gagliardi from 2006 to 2007.
Salvatore Parisi (1953-2021)
Ceramist, sculptor and, above all, composer, this seems to be Salvatore Parisi. In his sculptures, he combines slabs of glazed ceramic with wood, concrete or other materials, achieving a solid, expressive volumetric writing. His bottles are true sculptures, of excellent proportions and balance, the sharp edges and bright colours make these pieces true works of art. The cavities in the surface interrupt the splendid coloured enamel like wounds; they are created through a long and difficult process, giving the piece an important sculptural appearance.
At first he worked in France and Italy in numerous workshops where he learned the art of terracotta, majolica, stoneware and porcelain; he was also interested in the alchemy of enamels which he experimented with passion. A scholarship from the SEMA (Société d'Encouragement des Métiers d'Art) enabled him to perfect his training with master potter Paul Badié of Tourette sur Loup. His work is expressed both through miniature and architectural works such as the 30 metres of tiles made for the town of Gardanne in collaboration with the painter Henri Baviéra. Parisi is a man of dialogues and exchanges. Winner of the Modoura Prize in 1990, his works are in the Magnelli Museum in Vallauris. In 2000, two of his works entered the collection of the Musée National de Sèvres in Paris. 2011 Solo exhibition Museo internazionale della Ceramica in Faenza.