Works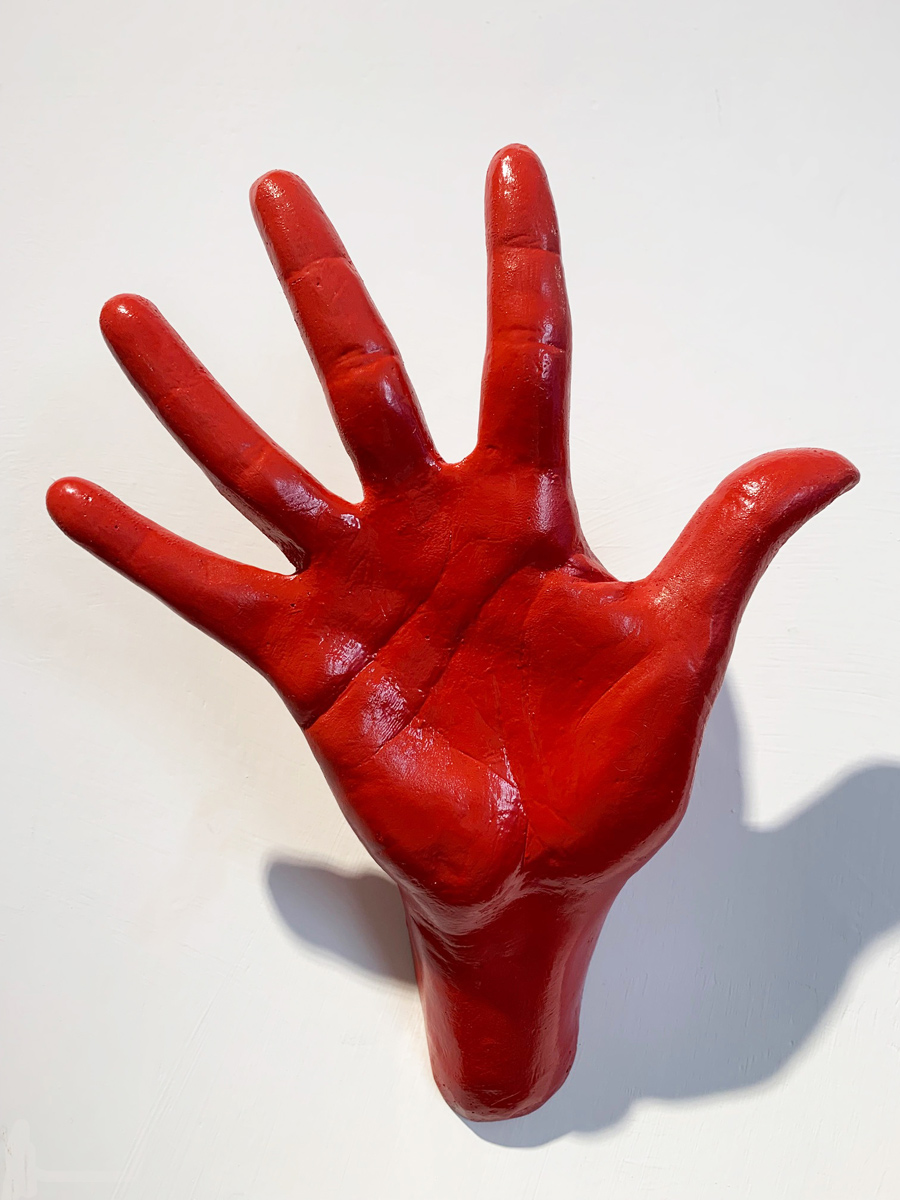 Saverio Bonelli exhibits at Galleria Gagliardi since 2021.
Saverio Bonelli was born in 1991.
He obtained the Diploma of Second Level Specialization at the school of Luciano Massari and Aron Demetz at the Academy of Fine Arts of Carrara.
PERSONAL EXHIBITIONS
2017
Plasticman - TorArt Gallery - Carrara (Italy).
COLLECTIVE EXHIBITIONS
2020
Innopraktika & Russian Season - Imperial Academy of St. Petersburg - St. Petersburg (Russia) - curated by Semyon Mikhailovsky
Genius Loci. apticus//retinicus - Fucina d'Arte Gallery - Pietrasanta (Italy) - curated by Alessandro Romanini
2019
Italia Caotica - Tart Gallery - Zurich (Switzerland) - curated by Lorenzo Emanuele Metzler.
Forme nel verde - Horti Leonini - San Quirico d'Orcia (Italy) - curated by Gaia Pasi.
Fuori salone - Fabbrica del Vapore - Milano (Italy) -
curated by Vlada Novikova Nava.
Homo ecologicus - Fabbrica del Vapore - Milano (Italy) - curated by Vlada Novikova Nava.
2018
Michelangelo Reload - Centro Arti Visve - Pietrasanta (Italy) - curated by Alessandro Romanini.
Forum Culturale Internazionale - San Pietroburgo (Russia) - curated by Semyon Mikhailovsky.
RI(O)SO - Museo Limen - Vibo Valentia (Italy) - curated by Costas Varotsos, Renzo Gallo e Antonia Ciampi.
2017
Biennal of Mulhouse - Mulhouse (France).
Forme nel verde - Horti Leonini - San Quirico d'Orcia (Italy) - curated by Gaia Pasi.
Time to rest - Galleria Artetotale - Pietrasanta (Italy) - curated by Daniela Marchetti.
Plastimachia - Chiostro della Chiesa Agostiniana di Ss. Pietro e Paolo - Monticiano (Italy) - curated by Bococo's.
Il mondo non sta bene, l'uomo non sta bene - Villa Camperio - Villasanta (Italy) - curated by Thuja Lab.
2016
Impossibile - Spaziobianco - Torino (Italy) - curated by Nicus Lucà, Saverio Todaro e Silvano Costanzo.
Plantarium - Ca' dei Carraresi - Treviso (Italy) - curated by Daniele Buso.
2015
Codice Italia Academy - Biennal of Venice 2015 - Venezia (Italy) - curated by Vincenzo Trione.
Parkour - Marble Week - Carrara (Italy) - curated by Luciano Massari.
2014
Lese Dignità - Galleria SenzaLimite Arte - Colle Val d'Elsa (Italy).
2013
Spoleto International Art Fair - Spoleto (Italy) - curated by Giammarco Puntelli.
2012
-Perchè il marmo? - Museo Del Marmo - Carrara (Italy) - curated by Aron Demetz.
PRIZES
2016
-Winner of the Franco Zeffirelli Scholarship for stay at the Art Students League a New York, U.S.A.
2015
-Achille Sicari Prize, first place.
Works's siries Memorandum
"Memorandum" is an attempt to deepen the relationship between the languages of the body and of the word. Looking for perspective interactions between what appears and what is generated with overlaps and interactions between instinct and form. An example is "Dialogue" where an ordinary, normal person is caught and stopped during various stages of an interview in order to effectively cancel verbal communication in favor of body language. Along the same lines is "Conversations" where, through an analysis of the gestural dialogue between different individuals, I research a metaphorization of the different narrative structures placed behind the various groupings of hands, assisted and enhanced by the sound of a dialoguing crowd.
Works's siries Nature Bombs
The Earth, the world and its magnificent nature, now torn, wounded. Trunks, woods, trees and stones, symbols of the life that is born and breathes, here they are intertwined, twisted and suffering to represent an atomic mushroom "Little Boy", which bears the same title of the first nuclear device unhooked by man, and " Toc "where an avalanche is represented by a snake and whose name is the same as the mountain that destroyed the Vajont. And again the plastics, the environmental plague par excellence: a totem, a bear and a puppet, made of corks, bottles and flacons. Scraps, everyday waste so common to go almost unnoticed.
Works's siries Tracks
In sculptures such as "Two Tracks" and "Tornado" ... in which man is the first subject, victim and executioner at the same time of his decline. Works created with the use of poor materials, buildings; cement, irons,tubes which 'speak ' of individuals and crowds. Faces and bodies, souvenirs of life and of death which remind the Pompeian molds in their shapes; in "Richiamo Umano" ( Human Recall), the globe has , as Sisyphus 's boulder, the role of burden which each individual has to carry.
Critical text by Lorenzo E. Metzler
Saverio Bonelli's commitment is to highlight, deepen and propagate without compromise the poetic message inherent in the layers of meaning of his plastic expressions. His work, however, is above all a research that fully recovers the sense of manual skill: by working with synthetic rubber, polystyrene, but also with more advanced techniques such as castings in aluminum, bronze or cement, he brings his sculptural works to a high degree of spectacle. Reflection on the human condition (especially his) is one of the concepts from which his works take shape and is the key factor that allows us to establish a dialogue between the work and the public. His works speak of identity, urbanism and urban and social decay, far from an idea of true harmony or salvation. Sculptures often symbol of denunciation. Bonelli measures himself with the great questions of the human being, and at the same time creates the answer. The plastic and metaphorical visualization of the question itself.Combining the dramatic dimension and the feeling of restlessness in a dynamic way he creates post-apocalyptic atmospheres of instability and fear. Catastrophes crashing against the walls of time. The results are works of great impact, both visual and emotional, generating in the ob- server a profound reflection on the world we have created, in which we live and in which we will be forced to live. The observer thus relates to a symbol which contains a dense tangle of emotions and is so rich in associations, that the entire plastic scene with its strong physicality and its marked materiality seems to be something known, almost natural, something that comes from within us. It evokes something invisible that we cannot distance ourselves from, because it lives in our depths. Bonelli's works that are transmigrating between what is natural and what is artificial, depict the times and the now of a near and puzzling abuse that contributes to delineate a restless but highly reactive existential path. Skilled manipulations of matter, concretions and twists of various kinds, pulsating metamorphoses with which Bonelli is showing his disagreement with the world, distinguishing him as an original and talented author.