Works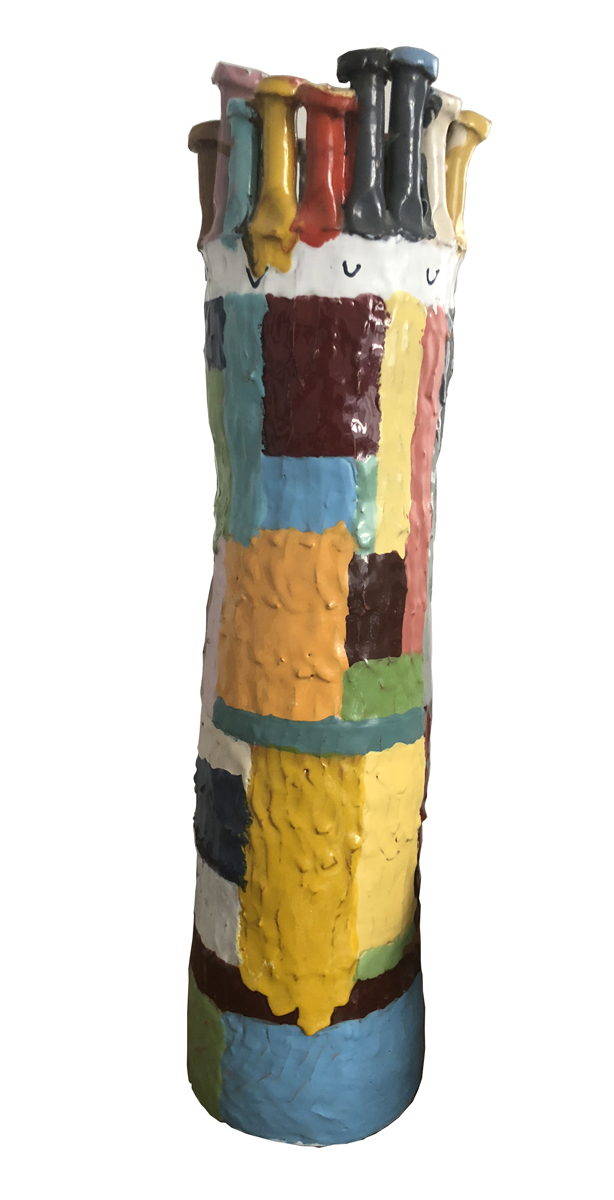 Silvia Zotta (1969-2015)
Silvia Zotta Member of the International Academy of Ceramics IAC (Geneva). Born in 1969 in Buenos Aires, Argentina, from 1987 to 1993 she attended: Escuela Nacional de Ceramica n°1, Instituto superior nacional de ceramica artistica, Academia de bellas artes "prilidiano pueyrredon" (sculpture). In 1993 he moved to Faenza, where he attended the "Gaetano Ballardini" Institute for Ceramic Art. He took part in international symposia, workshops and artist residencies, and in 2005 he won (ex aequo) the prestigious PREMIO FAENZA at the "54th International Competition of Ceramic Art". His work is part of the permanent collection of the International Museum of Ceramics in Faenza. His works are in public and private collections in Italy and abroad and have been published in international art, architecture, fashion and design catalogues, magazines and newspapers.
Premi ricevuti:
2005: Premio Faenza offerto dalla Fondazione Banca del Monte e Cassa di Risparmio Faenza (ex aequo con Tomoko Kawakami) al 54° Premio Faenza, Concorso Internazionale della Ceramica d'Arte Contemporanea, Faenza.
2001: Targa d'argento del Presidente del Senato della Repubblica al 52° Premio Faenza. Concorso Internazionale della Ceramica d'Arte Contemporanea, Museo Internazionale delle Ceramiche in Faenza.
Vincitrice del 1° Premio "VII Concorso nazionale viaggio attraverso la ceramica", Vietri sul Mare, Salerno.
1999: 2° Premio al Salon Anual Internacional-Centro Argentino de Arte Ceramico", Buenos Aires (Argentina).
1997: Menzione d'onore alla Triennale Internazionale della Ceramica, Zagabria (Croazia).
1995: Premio al Concorso "Decoro per un piatto", Montelupo Fiorentino, Firenze; 1° Premio al Concorso "Un oggetto per l'arredo della casa", Ceramiche Emaldi, Faenza.
Membro dell'Accademia Internazionale de la Ceramica IAC (Ginevra).